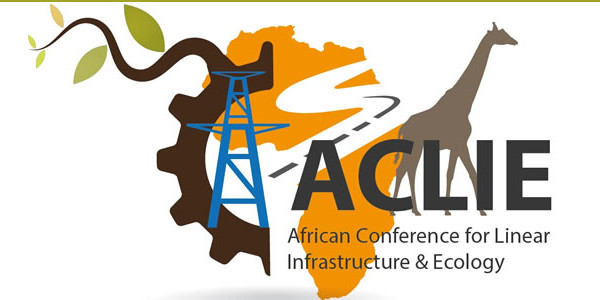 The website for the ACLIE is officially open for registrations.
The inaugural African Conference for Linear Infrastructure and Ecology (ACLIE) will be held in 2019 in the iconic Kruger National Park, co-hosted by the Endangered Wildlife Trust and Eskom.  Centered around the theme Building Partnerships and Investing in nature:  the Linear Way in Africa, the conference will focus on the intersection of people and linear infrastructure, specifically how both people and nature are connected along, across and between different types of infrastructure.
All conference arrangements will be facilitated and managed by africaMASSIVE, a professional conference organising company.
The aims of ACLIE are:
To promote a safe and ecologically sustainable pan-African linear infrastructure; and,
To promote networking opportunities and effective partnerships that facilitate communication and exchange of knowledge, ideas and news.
Our focus will target four main themes:
Impacts of Linear Infrastructure on local flora and fauna;
Linear infrastructure through sensitive areas;
Mitigating impacts; and
Building partnerships
The ACLIE programme includes podium presentations, posters, field trips, and exhibits on topics of special interest to researchers, biologists, engineers, planners, project managers, administrators, and policy makers.
Important Dates
Date / 2019
Day
Activity
10 March
Sunday
Arrival and registration.
"Meet and Greet" cocktail function in evening (complementary)
11 March
Monday
Paper Sessions
Breakfast and evening meal to be arranged by delegate
12 March
Tuesday
Paper Sessions
Breakfast and evening meal to be arranged by delegate
13 March
Wednesday
Field trips and workshops
Breakfast and evening meal to be arranged by delegate
14 March
Thursday
Paper Sessions
Breakfast to be arranged by delegate
Bush braai (An opportunity for delegates to experience the real African bush under the stars, whilst enjoying traditional African entertainment and a dinner cooked over the coals)
15 March
Friday
Checkout and Departures
(A final get-together evening for those staying on in the park will be arranged, more details to follow – will be at own cost)
Please feel free to contact us if you require any further information or require any assistance.