Personal Award
The IENE Personal Award 2015 is given to Jean Carsignol.
"For his outstanding achievements and personal engagement concerning the mitigation of negative impacts of infrastructure on nature. During the past decades, he has accomplished extraordinary work concerning road ecology in France. Thanks to his dedication and engagement the subject has evolved significantly and he has inspired and supported many researchers and practitioners – not only in France."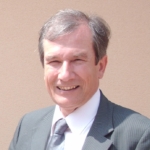 Jean Carsignol contributed substantially to the foundation of IENE in 1995. He is a founding member of the French Interprofessional Association of Ecologist Engineers and has participated in many national and international events and projects since. He was involved in the foundation of the ITTECOP Research Program in 2008, which is dedicated to research on infrastructure and its impact on ecosystems and landscapes.
Since about four decades, Jean Carsignol is the main coordinator for technical guides about defragmentation along infrastructures in France. As precursor he contributed to a strong evolution of the French policy on the subject of wildlife and traffic.
In his work, Jean Carsignol uses science and engineering practices successfully to reduce the negative impact of infrastructure on the environment. Joining practice with theory, he leads actions to build new infrastructures more integrated in their environment, or improves the environmental integration of existing infrastructures.
He strongly encourages cooperation with a warm and generous way, sharing his knowledge and experience with engineers and ecologist, not only from France but also from neighbouring countries.
Special Personal Award
The SC has decided to give a special award to Miklós Puky, our valued colleague, member of the IENE SC and dear friend, who unexpectedly passed away in March 2015.
"For his long and enthusiastic dedication to IENE and its topics. With well‐documented knowledge in ecology in general and amphibians in particular, he made an impressive work to engage people, students and children in nature conservation. He was a highly influential ecologist who tirelessly continued to contribute to the development of road ecology and will be missed by friends and colleagues all over the world."
A page in memory of Miklós Puky has been launched here on the website as well.
Project award
There were no IENE Project Award in 2015, due to lack of nominations.
More information
Read more about the IENE awards and previous awardees here: