CEEweb for Biodiversity and ECNC organized a workshop on 'Redesigning the landscape, connecting ecosystems and benefitting from their services through Green Infrastructure' on the 7th of October 2013, in Budapest, Hungary.
The main aim of the workshop was to promote the concept of Green Infrastructure, raise awareness of potential projects and their benefits and to induce the creation of Green Infrastructure projects among national decision-makers, local authorities and NGOs. Here IENE Steering Committee had a talk on 'Green Infrastructure cases from Europe: IENE, networking for greener linear infrastructure'.
Earlier this year, the European Commission released its 'Green Infrastructure – Enhancing Europe's Natural Capital', which aims under Target 2 of the Biodiversity Strategy to maintain and enhance Europe's ecosystems and their services. The strategy is in line with the Commission's efforts to mapping and assessing ecosystem services (MAES) and restoring ecosystems, considering the fact that most of Europe's ecosystems are assessed to be degraded.
/ IENE SC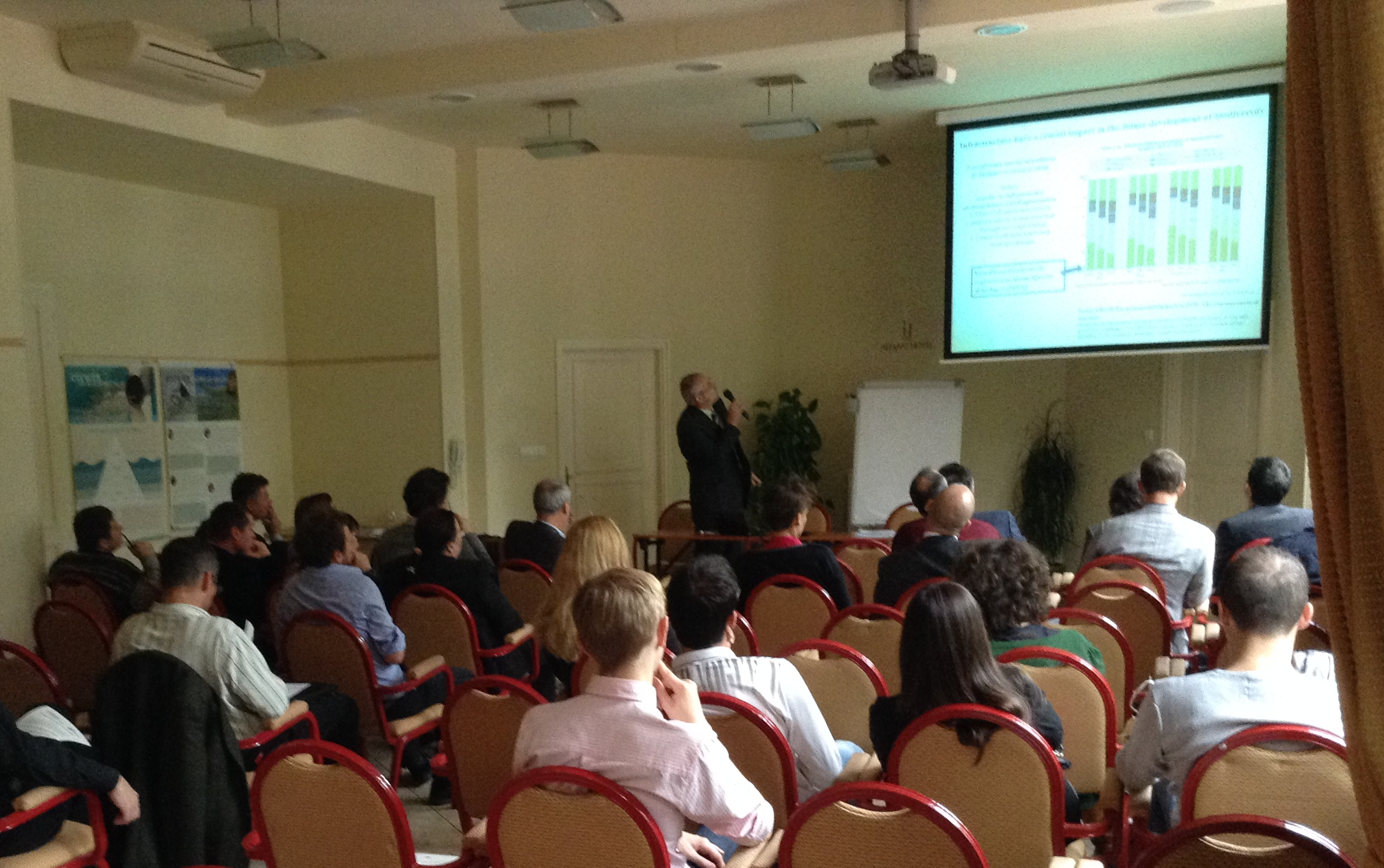 The IENE SC member Miklós Puky gave a presentation about the work of IENE and green infrastructure cases from Europe. Photo: CEEweb.