Elke Hahn (Federal Ministry for Transport, Innovation and Technology, Department of Roads – Planning and Environment) and Johan Rydlöv (Ecologist, specialist constructing sustainable infrastructure at the Swedish Transport Administration) have been elected Chairman and Vice-Chairman of IENE for two years.
Elke Hahn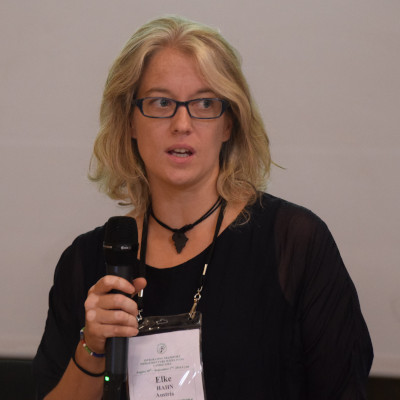 Elke Hahn, lives in Vienna, Austria, where she studied Landscape planning and design and graduated in 2001 at the University of Natural Resources and Life Sciences. Since 2006 she has been working in the Federal Ministry for Climate Action, Environment, Energy, Mobility, Innovation and Technology in the Department Road planning, operation and environment as an EIA Coordinator. She is working in several expert groups on the creation of guidelines and codes of best-practice in Austria. She represents the Ministry in international working groups in CEDR and PIARC. Since 2009 she is member of the Governance Board of IENE.
Johan Rydlöv
Johans mains focus is environmental and sustainability issues linked to infrastructure. He has long experience with research, planning processes, systematics, environmental assessments, and nature restoration. Today he works as an National coordinator for biodiversity in the Swedish Road administration and are represented in several national cooperation's regarding the Landscape and a sustainable land use between different societal goals.