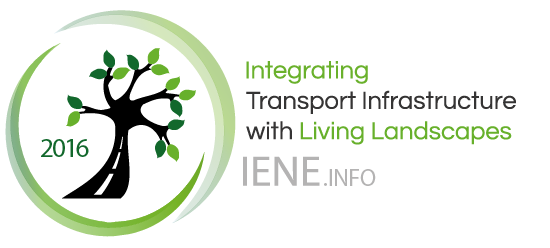 The IENE 2016 conference emphasised the "Integration" of transport infrastructure with its surrounding environment in a dynamic and "Living Landscape". In Europe and in a majority of the western world countries, most infrastructure were built decades ago at a time when protection of the environment was not a priority for decision makers and engineers. The recent raise in ecological awareness has fostered the development and adaptation of methods to design better integrated infrastructures that limit fragmentation and account for ecosystems' sustainability.
The IENE 2016 international conference underlined that transport infrastructure can be planned, designed and adjusted as an ecologically well-adapted, safe and efficient system, acknowledging, however, that certain impacts can never be avoided or mitigated.
IENE, together with the French Ministry of Ecology, Sustainable Development and Energy, the French Foundation for Biodiversity Research, the Centre For Studies and Expertise on Risks, Environment, Mobility, and Urban and Country planning and numerous other partners, has invited scientists, practitioners and planners, governmental agencies, private companies, NGO's and any other interested parties to the IENE 2016 Conference in Lyon, France.